Barcelona, December 20, 2019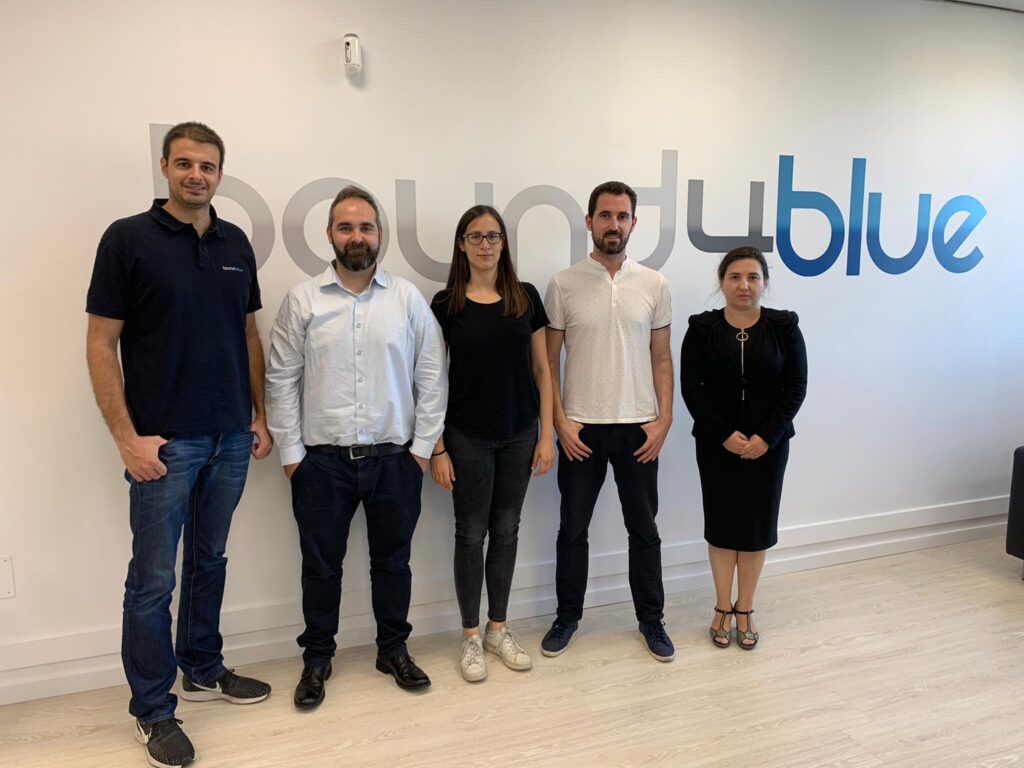 Aspiring wingsails project receives funding from the European Union for the implementation and integration of bound4blue's aspiring wingsail, in a fishing vessel owned by OR.PA.GU.
The ASPIRING WINGSAILS consortium, composed of Kyma AS and Bound 4 Blue, SL (project coordinator), met in Rubí (Spain) last November for the official launch of the €995.598 project funded by the European Union.
ASPIRING WINGSAILS project started the 1st of November 2019 and will be carried out over the next two years with support from the European Commission (EASME and DG MARE).
The project builds on previous projects from bound4blue (Spain) aiming at developing a foldable wingsail for the maritime transport sector.
The approach for this project includes the collaboration of a Spanish ship owner, OR.PA.GU., providing the fishing vessel testing bound4blue´s aspiring wingsail.
Demo journeys to validate the efficiency and performance of the system will be monitored by Kyma AS (Norway), a worldwide leading company in ship performance monitoring.
The project will increase the competitiveness of the European fishing industry (and the overall European maritime transport sector as well, since the solution is also suitable for merchant and passenger vessels), resulting in direct and indirect job creation.
ASPIRING WINGSAILS project internal kick-off meeting was held at bound4blue's office in Barcelona, bringing together representatives from both project partners. This launch was followed by an institutional kick-off meeting at the European Commission offices in Brussels.
Both companies are very much looking to contributing to reduce the environmental footprint of maritime transport whilst increasing economic sustainability of the sector.
Press Release – Aspiring Wingsails project

Tweet